UAW concerns about jobs being cut due to the transition to electric vehicles may be ready to play "We Told You So" Tuesday as Stellantis is offering voluntary buyouts to about half of its white collar workers in the U.S.
Stellantis is offering voluntary buyouts to more than 6,000 salaried employees in the U.S. as it looks to cut costs during the transition to electric vehicles.
If all 6,400 workers took the buyouts, it would account for about half of its non-union salaried workforce here, which is about 12,700 workers. The company has 2,500 salaried workers who belong to unions, who have not been offered the early outs, according to Reuters.
It's the second time this year the company's offered buyouts. In April it offered packages to its 33,500 union workers, including the aforementioned 2,500 salaried employees who are unionized. It also offered buyouts to Canadian workers at that time.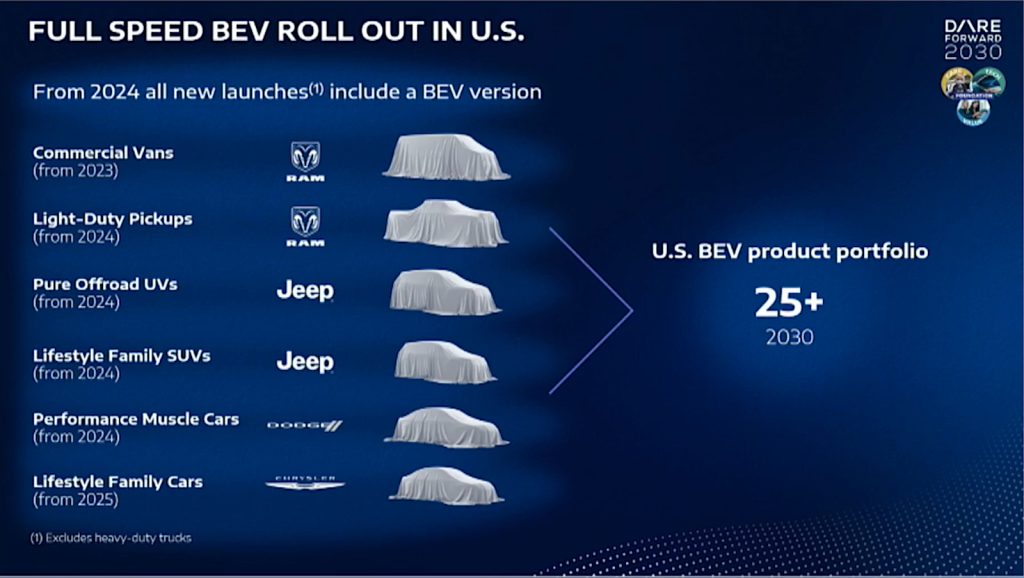 Change is coming
The move to EVs has signaled significant change in how vehicles are produced, and among those many adjustments is the need for fewer people. Stellantis NA Chief Operating Officer Mark Stewart told employees in April, according to Reuters, "we must become more efficient."
Stellantis has been in "sell mode" for some time now. About this time last year — October — the company offered voluntary buyouts to its U.S. salaried employees aged 55 or older and who had worked for there at least 10 years.
Perhaps just as importantly, this latest push to make cuts won't be the last one. As part of the new UAW contract, Stellantis will offer $50,000 buyouts for veteran production and skilled trade members in 2024 and 2026.
Executives from all three Detroit automakers noted the price of the strike and the new contract is going to increase vehicle costs — Ford saying as much as $900 per vehicle. The companies noted they would need to find ways to cut costs to avoid passing those increases on to buyers, who have already seen the costs of a new vehicle rise more than 30% since 2019.
Stellantis CFO Natalie Knight said earlier the strikes would cost the group in the full-year 2023 about $800 million in profits and around $3.2 billion in terms of revenue.
Other changes
Detroit-area rivals General Motors and Ford haven't come out with new buyout plans in the wake of the new contracts; however, each has offered voluntary packages multiple times in the past two years as the companies look to cut costs.
Ford CFO John Lawler noted the delay in the company's new EV battery plant in western Michigan stemmed, in part, from the company's need to ensure it is spending wisely as it makes its transition to EVs.
He noted there is "tremendous downward pressure" on the price of electric vehicles. The average price for a new EV is about $49,000 — beyond most of the buyers in the market. Further, Ford is struggling to find a way to make its EVs green … not environmentally, but profitably.
Ford lost an estimated $36,000 on each of the 36,000 electric vehicles it delivered to dealers during the third quarter. That's a bigger loss than the estimated $32,350 loss per EV in the second quarter. The automaker is quickly confirming that new EV customers are unwilling to pay a substantial premium for battery-electric models.
GM officials recently noted the company plans to slow the cadence of EV production "to better manage capital investment while aligning with evolving EV demand." The automaker also noted that it is making engineering revisions that should help lower costs and "increase the profitability of our products."
The company's delayed production of the new Chevrolet Silverado EV and GMC Sierra EV at a large plant north of Detroit, settling for a slower build rate of Silverado EVs at the Factory Zero plant in Detroit where the GMC Hummer EV is currently produced.