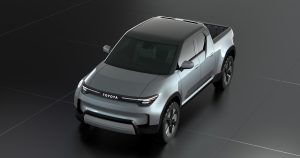 When the 2022 Ford Maverick went on sale and became a huge hit, you could hear the scrambling of competing automotive executives rushing to their design studios to come up with something similar. Of course, coming up with a new compact pickup takes years, and in the meantime, Ford has the field mostly to itself, battling only the Hyundai Santa Cruz.
But it seems that competition will be arriving, it just may not be gas powered.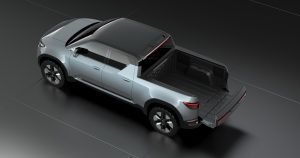 Toyota has released an image of a battery electric pickup truck dubbed the EPU.
Measuring a little over five meters long, the EPU is remarkably close in length to Ford's Maverick. And it employs unibody construction, again, just like the Ford. Also like the Maverick, and for that matter, the Hyundai, the EPU's cab is attached to the bed a solid unit. 
As the old saying goes, good artists copy, great artists steal.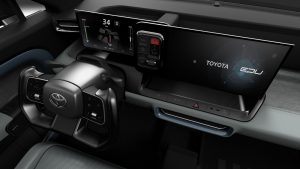 But there is a difference between the EPU and the other pickups named, and that's the powertrain. In the case of the EPU, it's battery electric. 
While Toyota hasn't released any information about the EPU's driveline other than it's power source, with batteries placed in the floor, the EPU's long wheelbase should make for a roomy cabin and a frunk.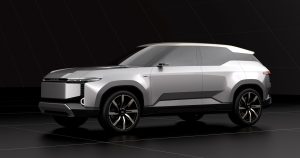 As for styling, there are some unusual details, like the radically drooping hood. It's a new styling idea also recently seen on the Kia Concept EV4. In fact, the EPU looks more like a Kia than a Toyota. And the proportion of the rear door to its window size is somewhat unusual. 
One idea we really like is the fold down tailgate. When open, the top half of the tailgate rotates upward to become a bed extender. That's an idea worth putting into production ASAP.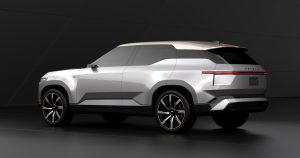 Toyota also revealed a battery electric Toyota Land Cruiser SE, a three-row design study that recalls neither a Toyota nor a Land Cruiser. 
Both are expected to be on display at the Japan Mobility Show, which opens to the public on October 26.