Tesla CEO Elon Musk has bandied about plans for a $25,000 electric vehicle for a few years now. However, that vehicle — dubbed the Model 2 by some — appeared to be pushed to the wayside as the EV maker focused on bringing the Cybertruck to the market. However, there are reports the "cheap" EV is front and center again.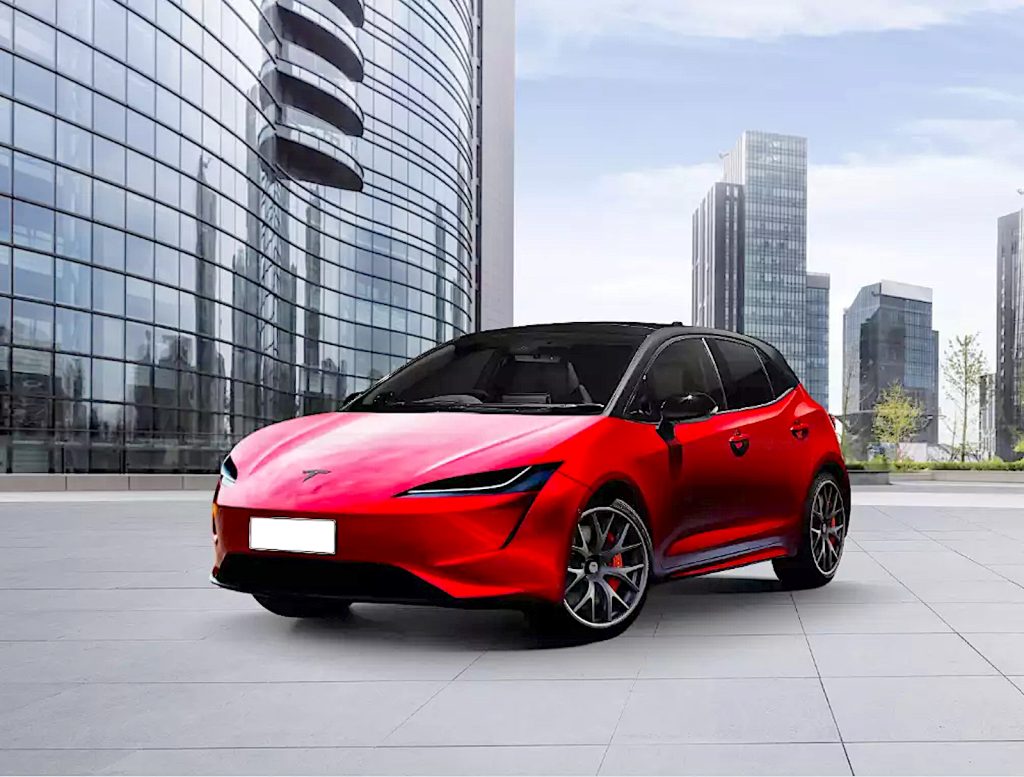 Tesla officials previously teased the idea of a $25,000 EV, which would be in line with CEO Elon Musk's desire to proliferate battery-electrics globally, but now it appears to moving toward reality.
First, it won't be $25,000 but 25,000 euros, which equates to just less than $27,000. Second, it'll be produced at the company's Giga Berlin plant in Germany, according to Reuters, which quoted a "source with knowledge of the matter."
While the possibility of a new, less expensive model — dubbed Model 2 by some Tesla fans — is very appealing, there isn't a firm date for when production will begin. The idea has been floating around for some time, including Musk himself talking about it on multiple occasions.
However, last year he said the idea was stalled for now due to cost issues. The company was focusing its efforts on the long-awaited — and much more expensive — Cybertruck. That stainless steel all-electric pickup is, according to Musk and other Tesla officials, set to begin rolling off the assembly line next month … well just a few so company executives can say production began in 2023, just two years after the initial proclaimed kickoff.
What's changed?
Cost being the critical factor in the production of the less expensive model, Musk and his team are looking to reduce it. Those efforts have zeroed-in on a breakthrough to die cast most of the underbody in a single piece. This would accelerate production times and lower the costs enough to move it into the black.
Despite repeated price reductions by Tesla and other automakers, the average price of a new electric vehicle is still nearly $55,000, about $6,000 more than the overall new vehicle average price. Some automakers are bringing out lower priced models, such as General Motors with its Chevrolet Equinox EV, reportedly starting at about $30,000, but increasingly automakers are finding it more difficult than expected to slide under the $30K bar.
Tesla chief Musk set a bogey of delivering 20 million vehicles annually by 2030. The least expensive vehicle in its lineup, the Model 3, is still well over $35,000 — and it's not even the company's bestseller, the Model Y holds that honor and it typically sells for more than $40,000.
So to hit Musk's massive target, a cheaper model is going to need to happen as the company continues to expand into countries where wages are lower and a 25,000-euro vehicle is going to be a stretch.